Sugar's V8 4runner Build (picture heavy)
10-11-2013, 05:33 PM
(This post was last modified: 10-11-2013 05:42 PM by sugartits.)
sugartits
Posting Freak


Posts: 807
Likes Given: 218
Likes Received: 816 in 395 posts
Joined: Nov 2012


Sugar's V8 4runner Build (picture heavy)
So the old 4runner had been rusting away quite badly for some reason, I suspect electrolysis had its part in most of the cancer.
So I decided rather then fix up the panels only to have them rust through again I was going to buy some 2nd hand. I found I bloke around here that wrecks 4runner and he had all the panels I needed but I noticed he had an entire Gen1 4runner shell in near perfect condition. (panel wise)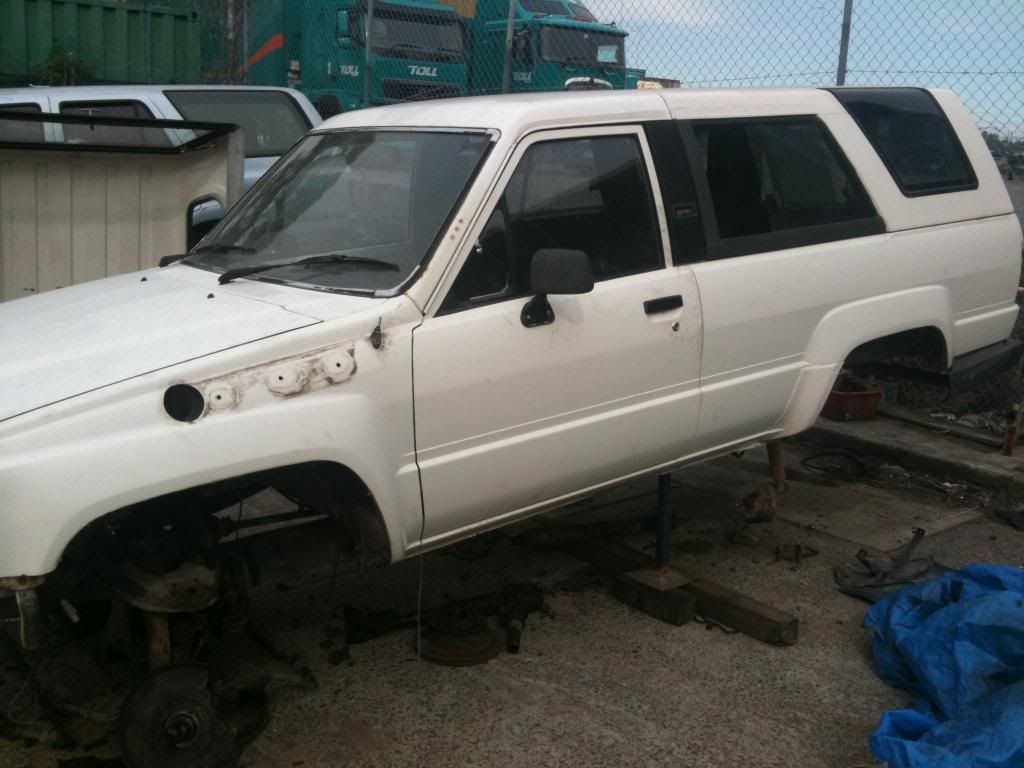 The interior is absolutely gutted, not a single thing left so I took all the dash parts from my red 4runner and bought some new carpet which will go in last.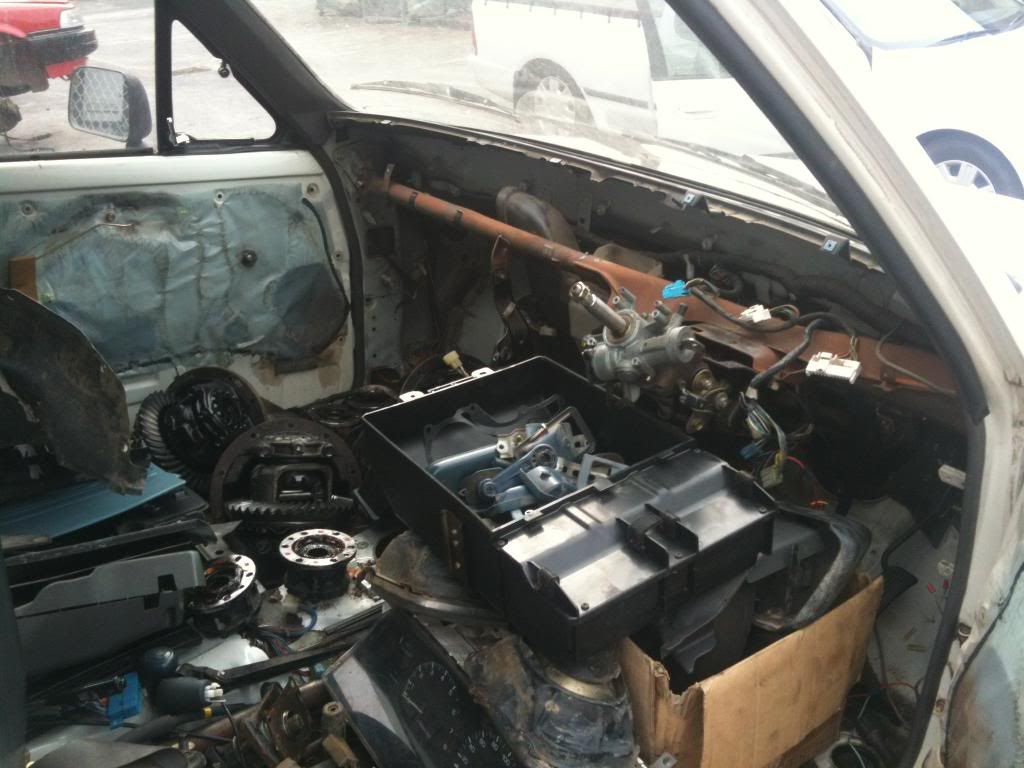 I only ever intended to just bolt on the new body on and away I went, but as most of you know, it's never that easy.
I decided now was as good a time as any to start on the dash and wiring harness. It wasn't all that hard, just time consuming.. I did it in about 4 hours but after sat back and cracked a beer to celebrate (drown my sorrows) the beginnings of something expensive and fun, I realised I hadn't plugged in the cable driven speedo into the back of the dash! F##K!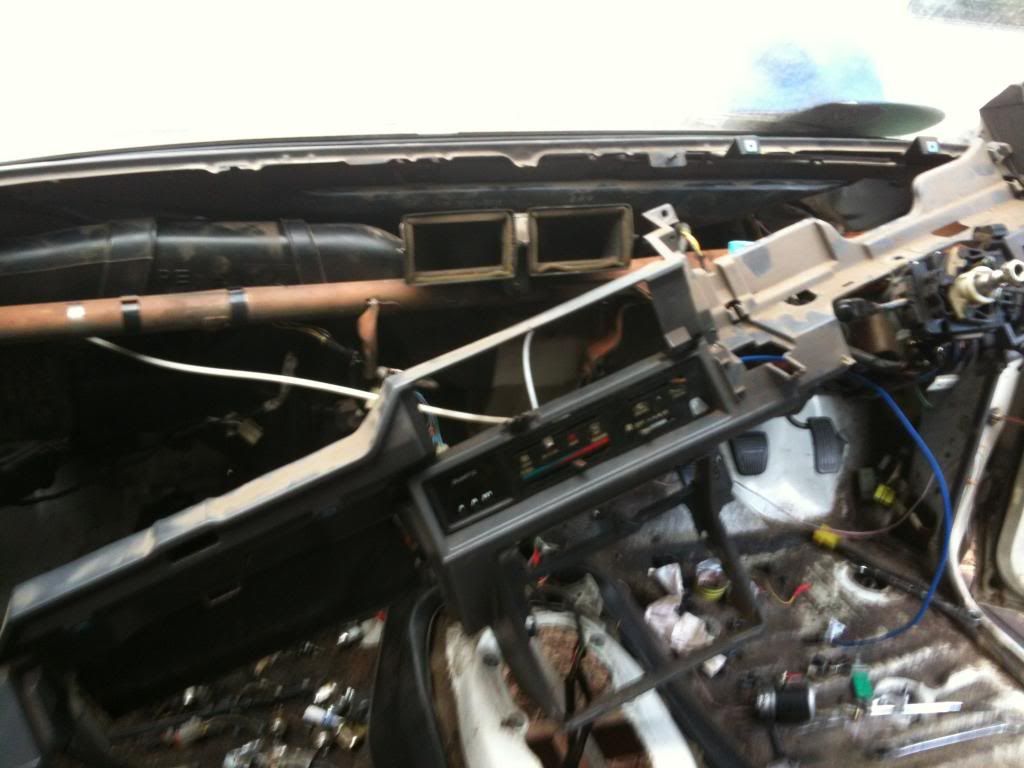 After tossing the old body I gave the chassis a clean down and it still look like crap not to mention some suspicious rust spots showing so I sanded it back to bare metal and hit it with a 3 step rust penetrator and chassis paint.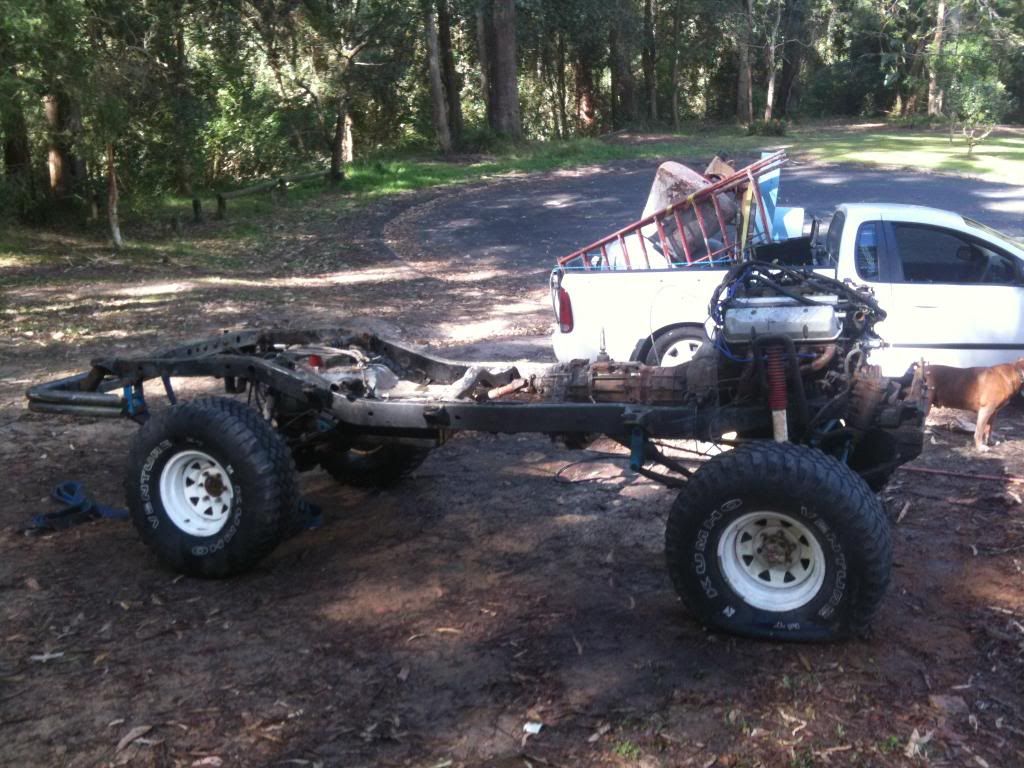 ---
The old leaf springs had seen better days so considering this was an unexpected semi-restoration, cost was always going to be an issue, so I sent them away for a 5 inch reset, and with any luck they will sit about 4 inches in about 12 months time.
I decided to go Automatic as it already has a 304 in it and the standard G52 is quite weak, the diesels even blow them up so i got myself an Auto off a mate which meant I needed to get a transfer case adaptor.
After I received the kit I had to put the new output shaft in and noticed a fair bit of damage to the input drum so it went off to the trans shop to get rebuilt. The mechanic advised me that I should get a decent trans cooler so I ordered a PWR cooler which should do the job just fine.
---
Now, as some hilux owners know if you opt for a Holden trans you usually need some sort of B&M shifter or a standard Holden gear surround/ centre console to see what gears you're selecting and personally (just my opinion) I think the B&M's look ghetto and the centre consoles are too wide for the hilux transmission tunnel , so I found this little beauty on an American website which is basically an LED display for the gear box, it has a control box that the shift bar is linked to and it senses what gear has been selected externally, it doesn't however detect kick down within a gear.
It means you can use the factory centre console and in my case the factory gear stick boot. Im not sure if I will have the machined ring or just remove the LED and have that somewhere. I will be using the standard Holden goose neck.
I hit the axle housings with a flapy sanding disk and hit it with the left over chassis paint, I'm undecided if I will put a gusset in the front but I can always do it at a later stage.
I removed the knuckles for a rebuild and I'm yet to do them but the parts are here.
The engine bay copped a bit of 2pack paint and a few other bits and pieces.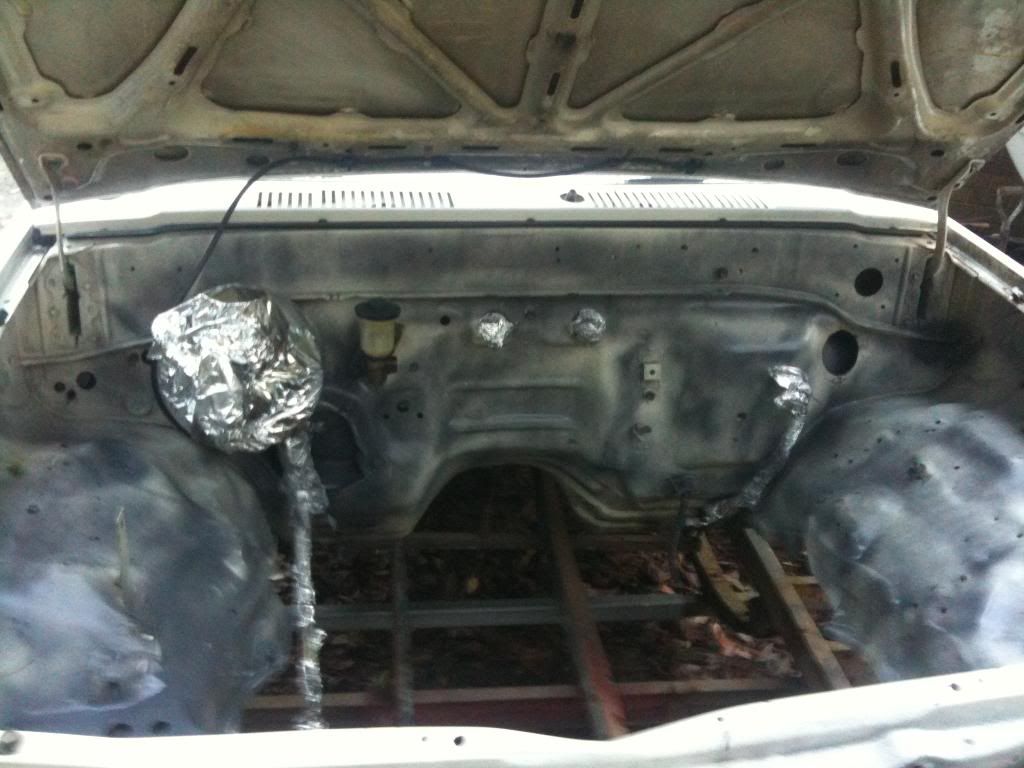 ---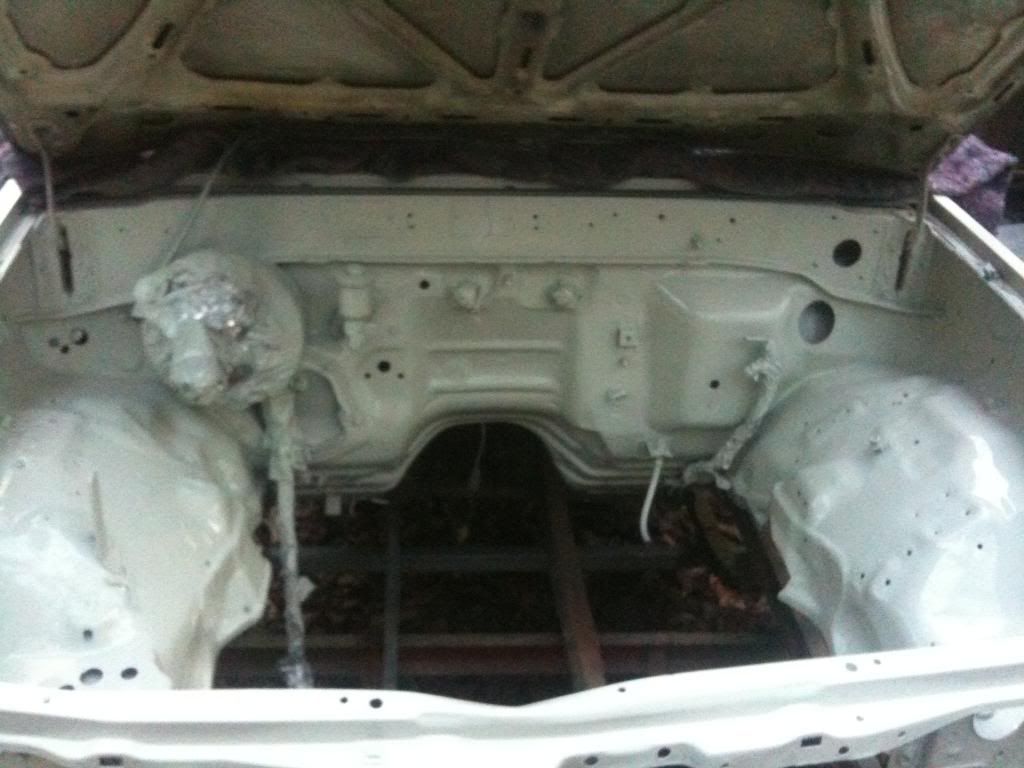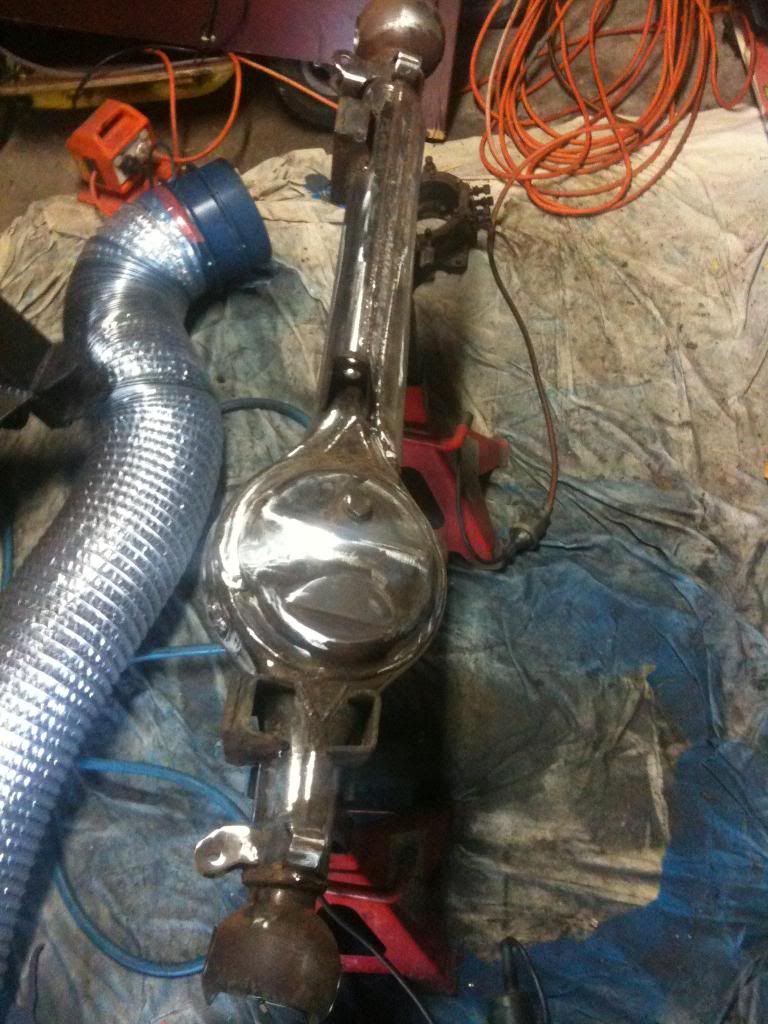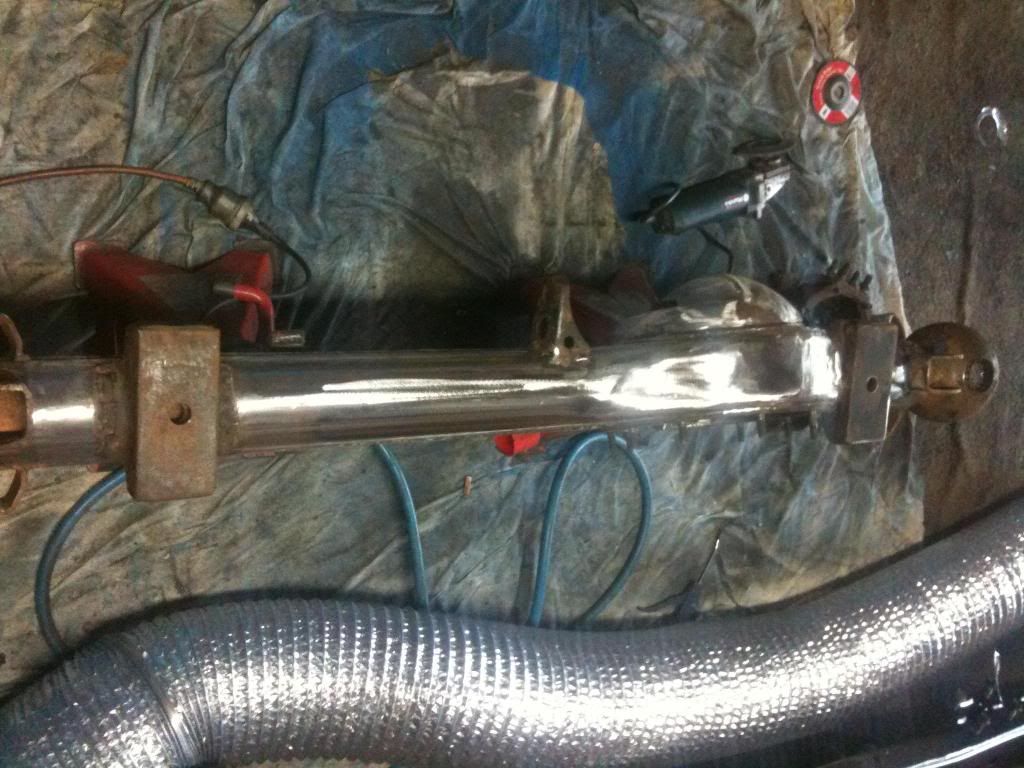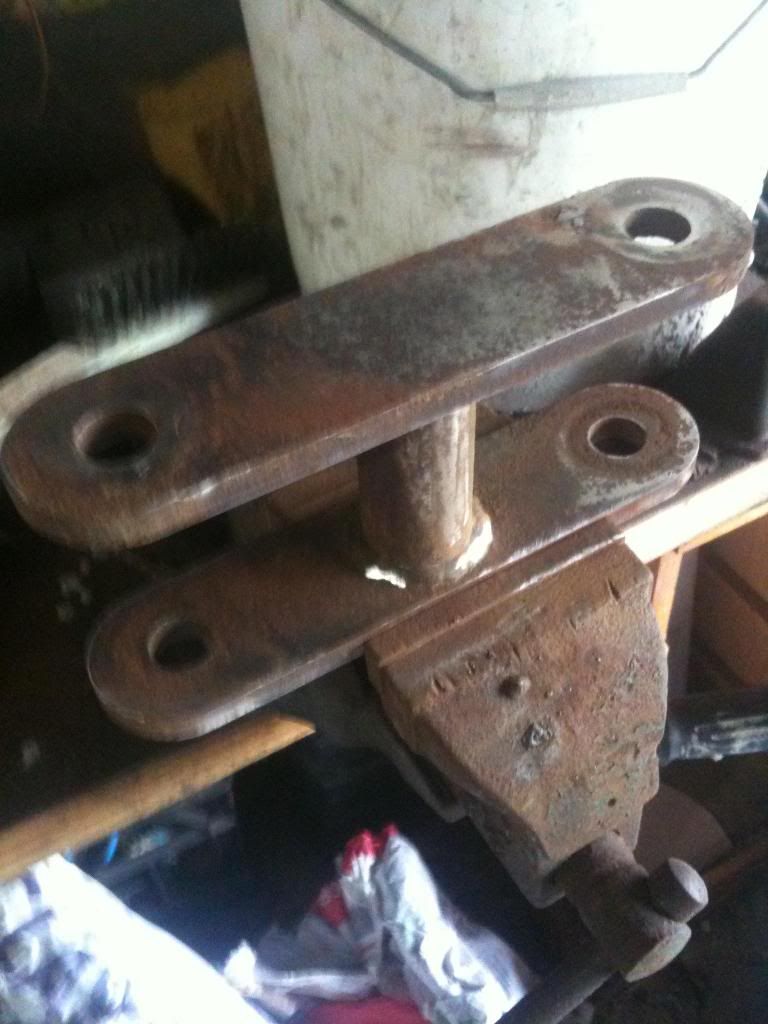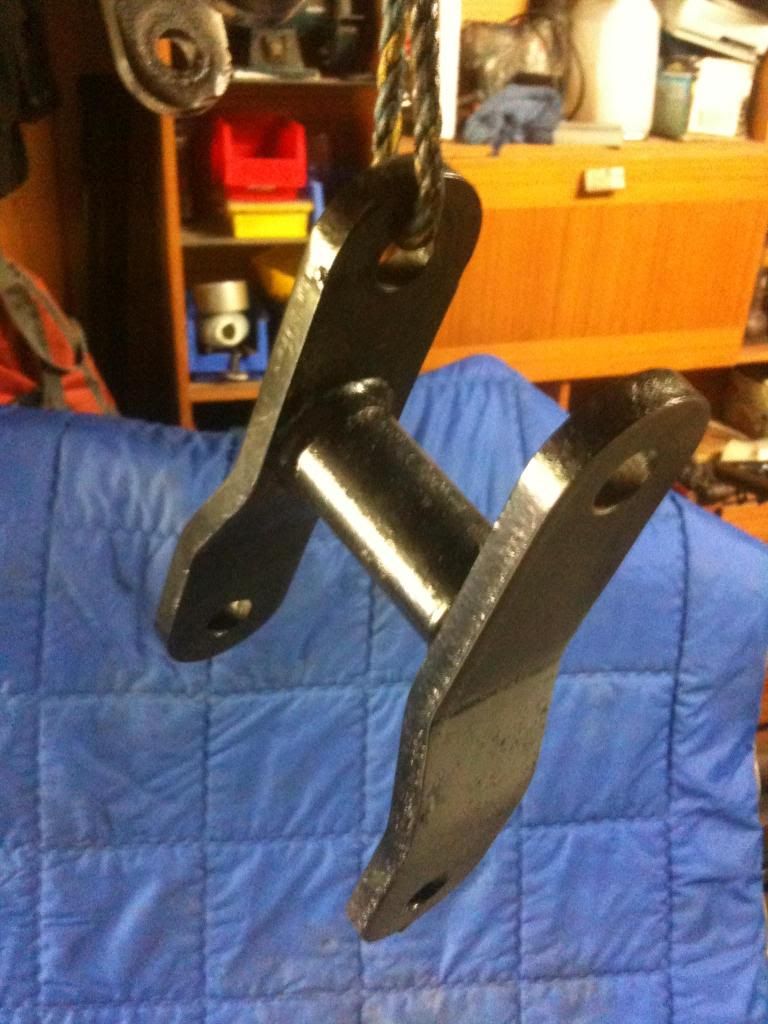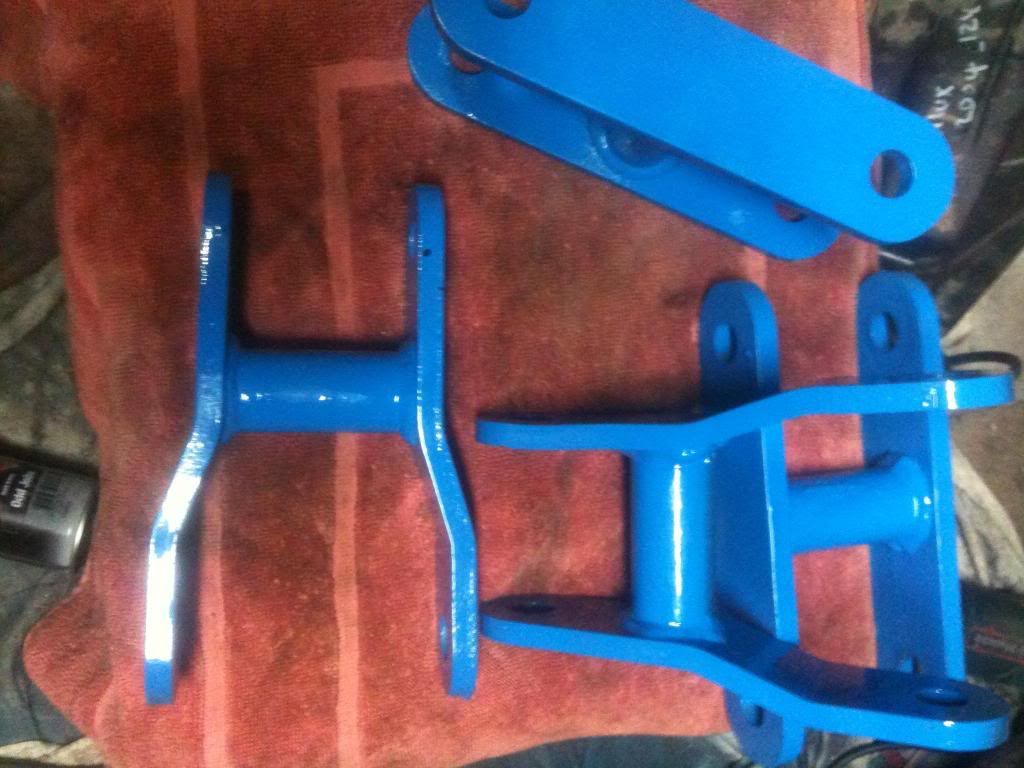 I bought a High Steer kit for my truck too, I found it on yet another American site and as many 4runner/hiulx owner know, the steering arms are the first to cop a hit from a rock as it sit's infront of the axles and under the leaf pack, this places it all above the leafs.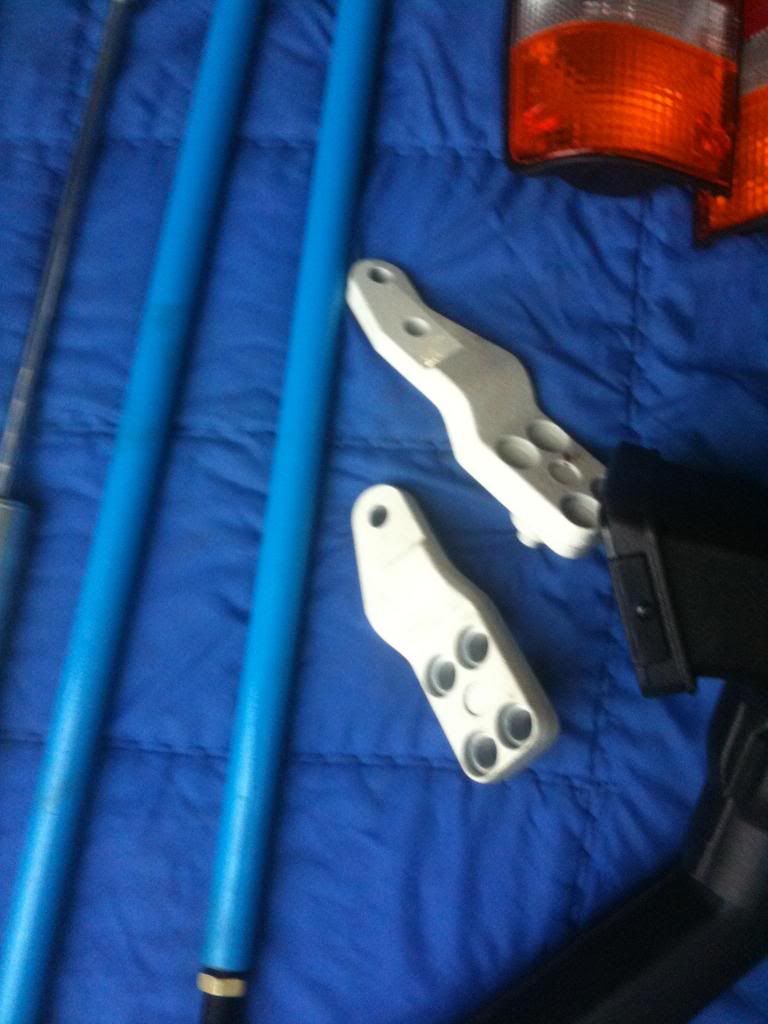 I had had enough of the Rancho 9000's and wouldn't recommend them to anyone, so I bought BILSTEIN 14's and 11's from the USA also, and some random things like fuel pumps, head lights and tail lights, a snorkel and other bits and pieces I haven't taken pics of yet.
at the guts of a gearbox if it wasn't for him lol. Cheer mate!
---
The engine copped some left over paint and I recon it looks alight, although I'm not a Bulldogs fan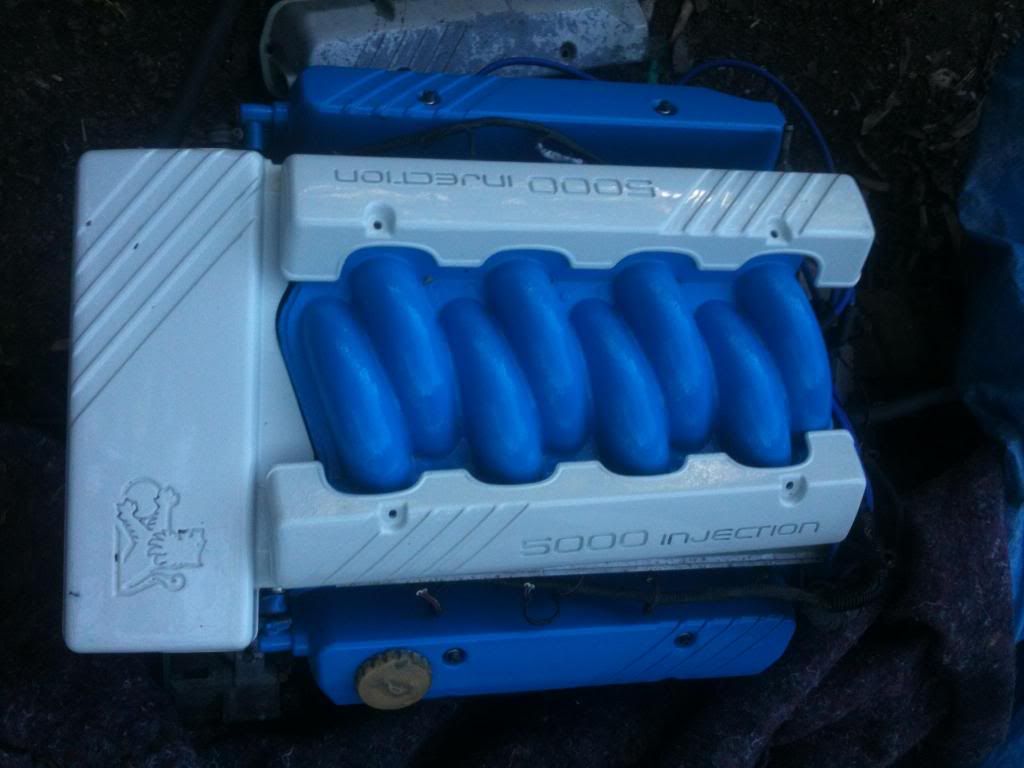 The engineer asked for some better mounts then the last ones I made so I cut off 2 body mounts off and old hilux/4runner chassis and used those.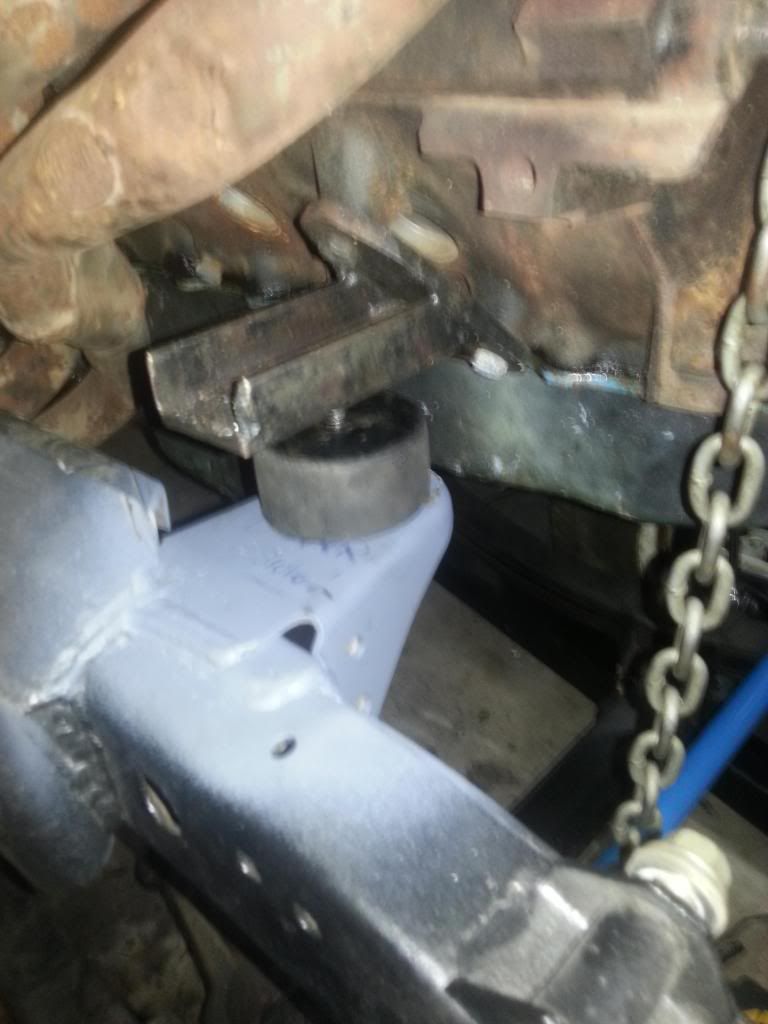 So now for the redneck tree hoist. (pic's not included )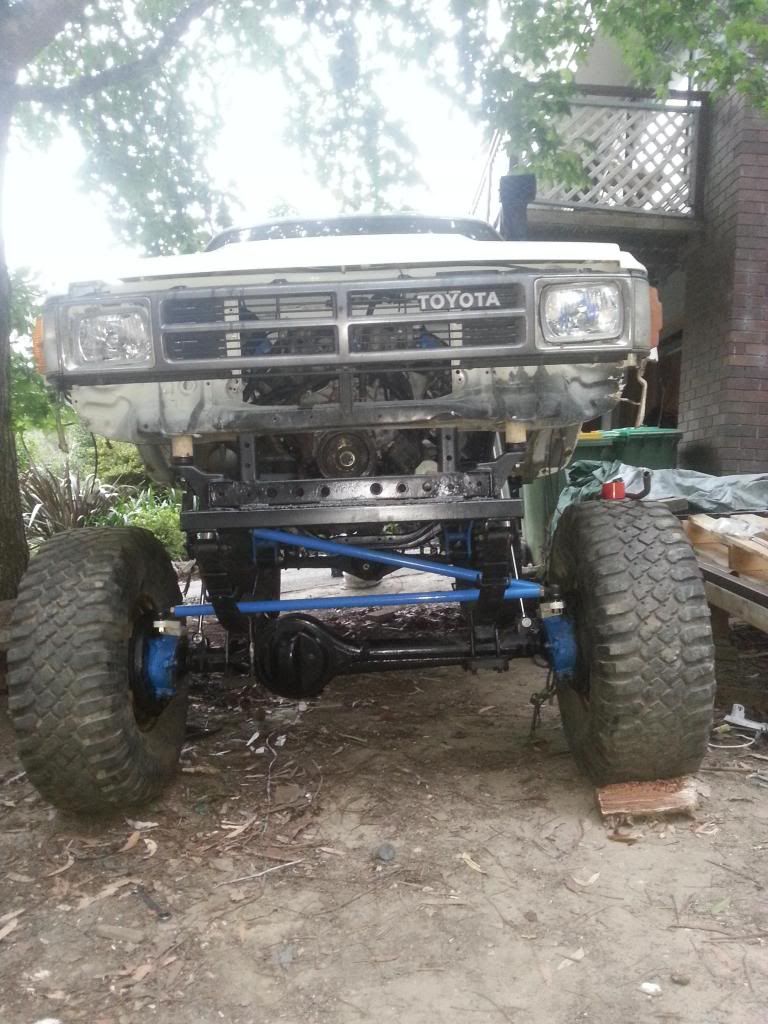 still be looking
---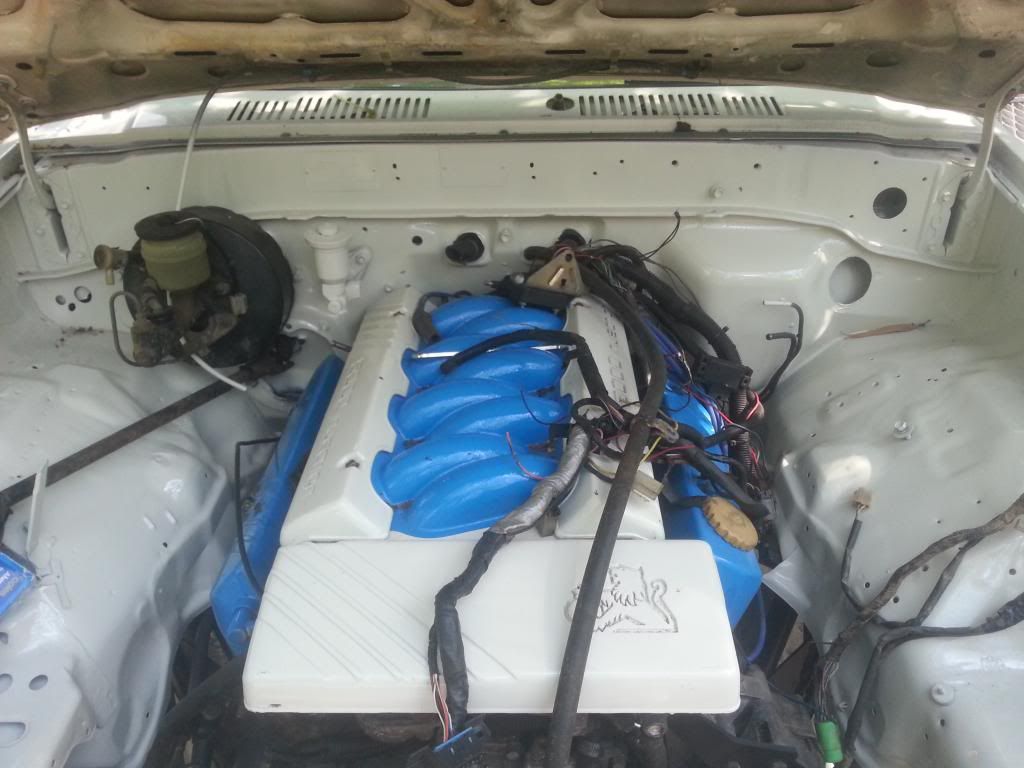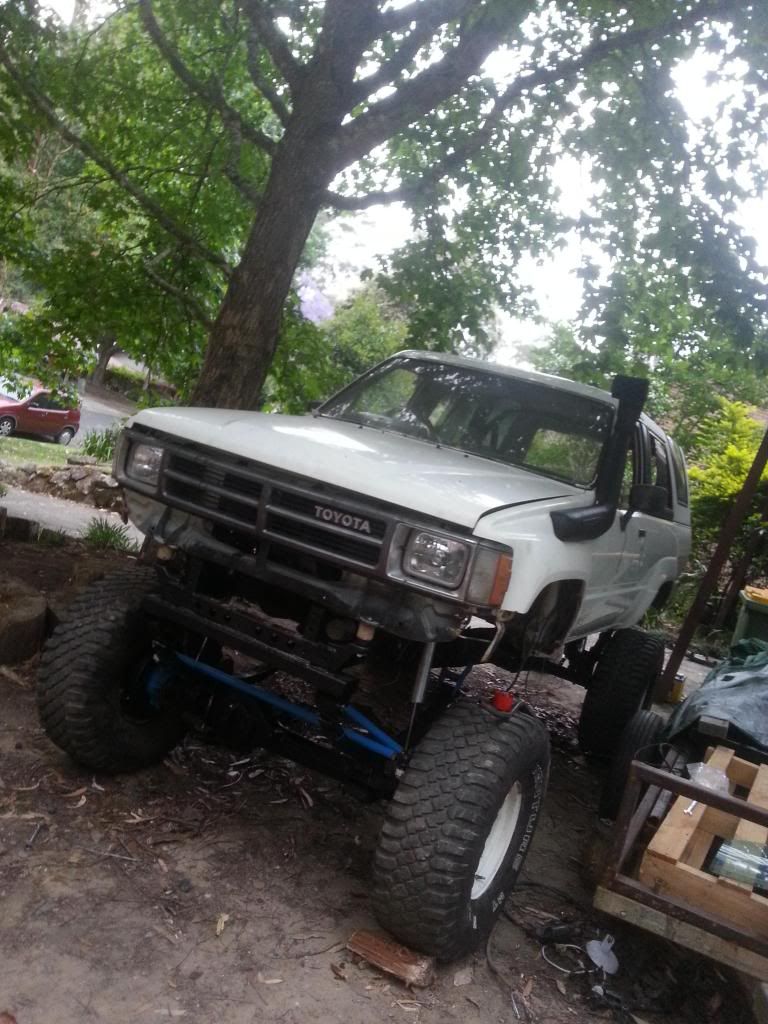 I am yet to start on the inside, but once I sort out all the wiring, it shouldn't take long.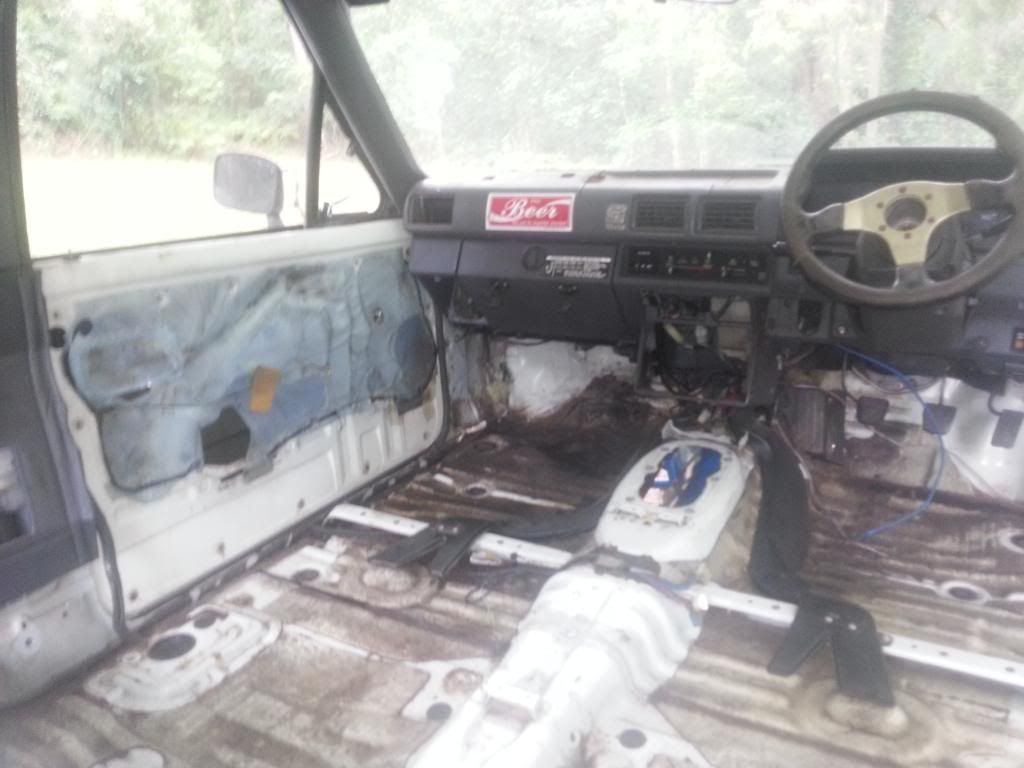 I'll post more pics as it comes along, but this is pretty much where I'm up to at the moment.
Oh and a special thanks to Alfie for the long distance help. I'd still be looking at the guts of a gearbox if it wasn't for him. Cheers mate
---
The following 6 users Like sugartits's post:
dirty deeds
(10-11-2013)
,
FluffyBunny
(10-11-2013)
,
(10-11-2013)
,
UniKage
(10-11-2013)
,
Rads
(10-11-2013)
,
Smelly Adelie
(11-12-2013)
10-11-2013, 08:35 PM
(This post was last modified: 10-11-2013 08:36 PM by AlfieNorks.)
AlfieNorks
The Dude


Posts: 1,408
Likes Given: 2,211
Likes Received: 1,896 in 858 posts
Joined: Oct 2012


RE: Sugar's V8 4runner Build (picture heavy)
mate now I can see the box the only thing is I would opt for a bigger cooler and del the radiator altogether ? say 30cm square . and that's an old 4L60E with a governor so be careful of cable travel to the kick down as it is also a PREASURE cable . if u don't use it as kick down then fine but make sure the pressure is well up (ask the tranny dude where you went )


cheers mate looks bloody good
---
10-11-2013, 09:34 PM
sugartits
Posting Freak


Posts: 807
Likes Given: 218
Likes Received: 816 in 395 posts
Joined: Nov 2012


RE: Sugar's V8 4runner Build (picture heavy)
I was actually going to call you about the kick down cable the other day when I hooked it up. Should be easy enough to set right with a bit of tinkering.

But its a T700, (although physically identical) the 4L60E came out in the V6's and are electronically controlled by the ECU also, this one can run off the 5 speed ECU, and the box came married up to the V8 inside the truck at the moment. (VQ Statesman)
---
10-12-2013, 10:32 PM
snafu
Junior Member


Posts: 8
Likes Given: 2
Likes Received: 5 in 2 posts
Joined: Jul 2013


RE: Sugar's V8 4runner Build (picture heavy)
You're a clever bloke candytits
.
good luck with it all mate.
---
11-12-2013, 08:57 AM
Smelly Adelie
retired Armoured Warfare and WoW player


Posts: 3,354
Likes Given: 4,344
Likes Received: 2,240 in 1,330 posts
Joined: Oct 2012


RE: Sugar's V8 4runner Build (picture heavy)
I'm not a car guy but I am impressed with the effort you have put in. A lot of time and money to get to where you are. Fantastic job. Keep up the hard work
---
LtCol Smelly Adelie Retired
:angel:Thorn in the side of most
11-12-2013, 01:52 PM
AlfieNorks
The Dude


Posts: 1,408
Likes Given: 2,211
Likes Received: 1,896 in 858 posts
Joined: Oct 2012


RE: Sugar's V8 4runner Build (picture heavy)
mate if electrolysis is a rust problem invest in an ANODE same as they put in boats its because there are too many diff metals in 1 place ? alloy, iron , lead , etc etc
---
User(s) browsing this thread: 1 Guest(s)