11-05-2014, 09:08 PM
The Gooter__
GOOTED!!!


Posts: 68
Likes Given: 36
Likes Received: 70 in 32 posts
Joined: Apr 2014


PUG 11/05
GG guys,
Few small server issues, i got stuck away from compy for few mins, others much fun
Cant wait for next week
1st Round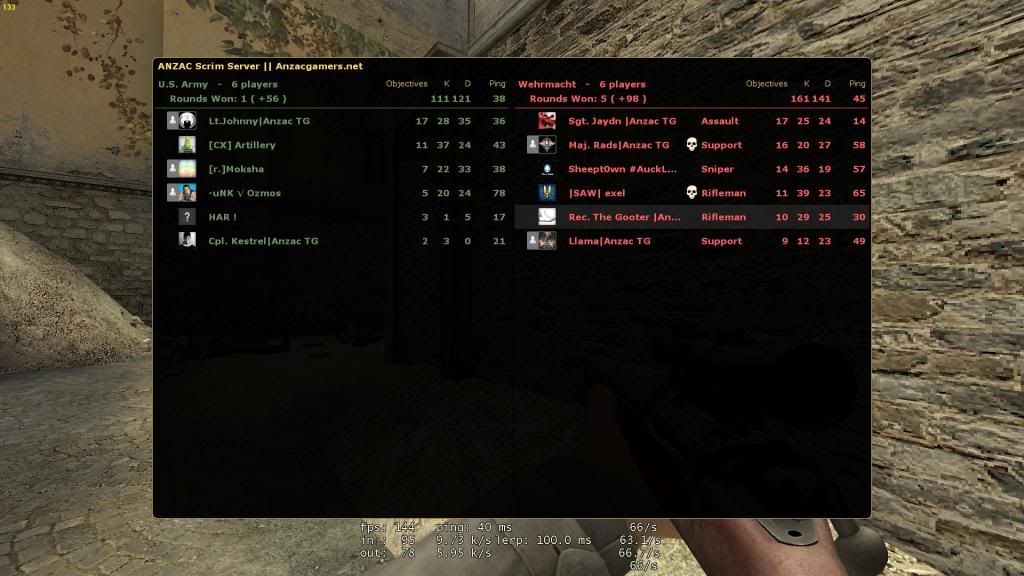 2nd Round
Gooters team of fabulous - 631
Enemy team of fail - 211
---
The following 4 users Like The Gooter__'s post:
Johnny
(11-05-2014)
,
Rads
(11-05-2014)
,
Billy
(11-05-2014)
,
Black_Sheep
(12-05-2014)
12-05-2014, 06:41 PM
Black_Sheep
the worst kind of forum member


Posts: 133
Likes Given: 97
Likes Received: 141 in 70 posts
Joined: Oct 2012


RE: PUG 11/05
Arsehole! We agreed that in this weeks one liner write up it would be 'Sheeps team of awesomeness'. I'm very dissapointed. To think I picked you first.
---
The following 2 users Like Black_Sheep's post:
Johnny
(12-05-2014)
,
The Gooter__
(12-05-2014)
12-05-2014, 08:18 PM
(This post was last modified: 12-05-2014 08:18 PM by The Gooter__.)
The Gooter__
GOOTED!!!


Posts: 68
Likes Given: 36
Likes Received: 70 in 32 posts
Joined: Apr 2014


RE: PUG 11/05
A) I was picked on looks.
B) A Goot is better than a Sheep - rolls of the tongue more efficiently
---
The following 1 user Likes The Gooter__'s post:
Black_Sheep
(13-05-2014)
User(s) browsing this thread: 1 Guest(s)